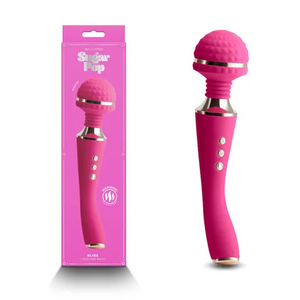 Keep pleasures in the palm of your hand with the visually breathtaking Bliss - the ultimate wand for explosive vibrations. Elegantly provide enticing massage to all erogenous zones. Bliss by Sugar Pop features warming function for elevated temperature sensation. Made of premium silicone and rechargeable.
- Weight: 276 grams
- Product Dimensions: 22.4 cm x 5.4 cm x 5.4 cm
- Product Material: Silicone.